Start an Easy Bankruptcy Inquiry Today
Hipple Law P.C. Is Proud to Use MyCaseInfo®, an Online Case Information and Communication Portal
When it comes to bankruptcy, exploring your legal options should not be difficult. That's why Hipple Law P.C. uses MyCaseInfo®, an online tool used to quickly and easily enter debtor information. Instead of filling out a lengthy time consuming handwritten questionnaire, you can simply input your information online and upload your documents. Not only is this process faster, but it is also more accurate.
Helpful Features
In addition to being faster, easier, and more accurate, MyCaseInfo® has a special feature called "Ask Attorney." Once you sign up, you can use the online tool to send a message directly to Hipple Law P.C. From there, Attorney Roxanna M. Hipple or one of the firm's paralegals will respond to you. Even though you are using MyCaseInfo®, you will always be working directly with your attorney and paralegal!
You can also create a no-obligation login and enjoy a free preview of the tool. Hipple Law P.C. will not download any of the information you upload unless you retain our firm. The online tool allows you to get started with a test drive before or after you speak to an attorney.
If you're thinking about filing for bankruptcy, there is no more efficient way to get started. You can conveniently access MyCaseInfo® from the comfort of your own home without having to step into a legal office, simply pull it up on your cell phone, computer, or tablet.
Use our personalized invitation to start your quick, easy online bankruptcy questionnaire today.
Click Here For your free preview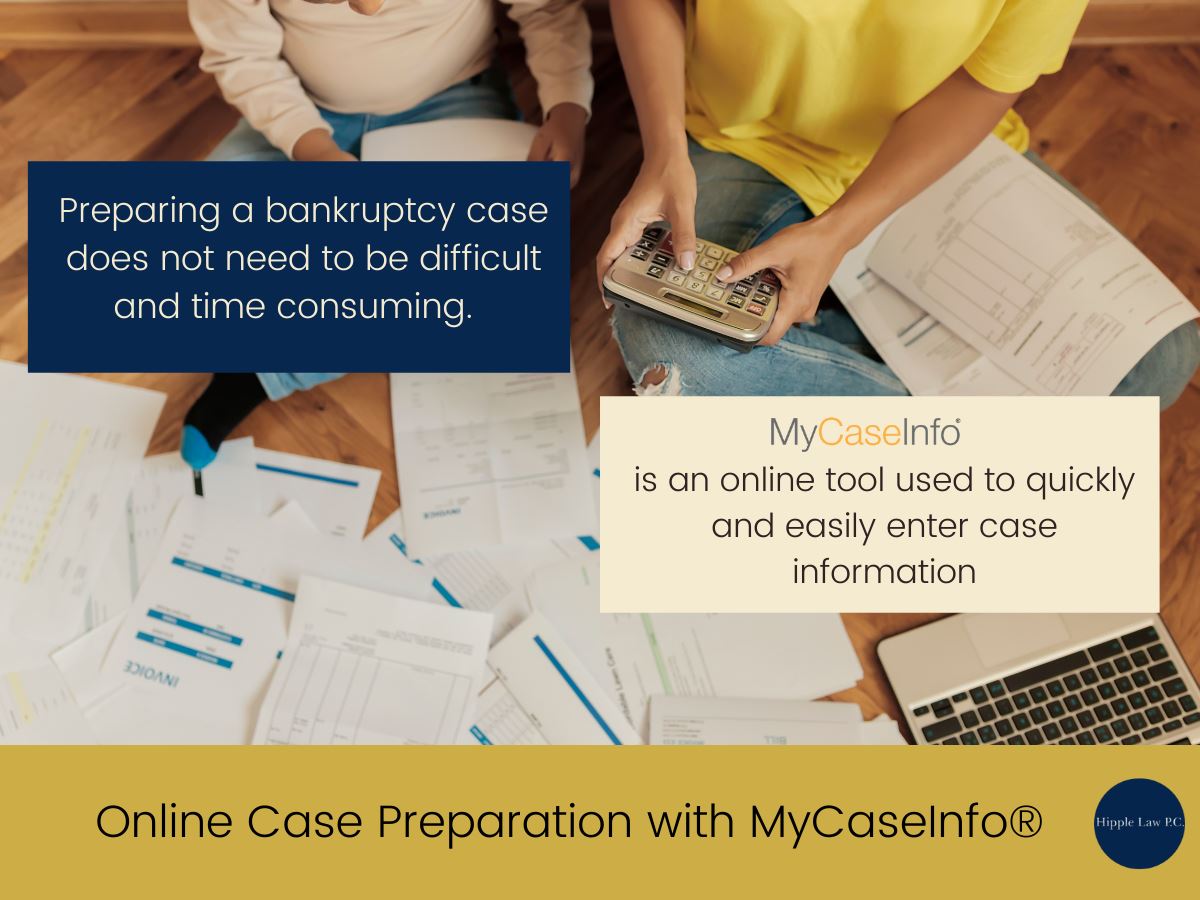 Simply call Hipple Law P.C. at (847) 787-7179 or contact us online to schedule a phone, video, or office appointment.